I wish to give Josephine Bakhuis a warm welcome to COLORS. Josephine who is a well know lawyer, politician and motivational speaker in Curaçao and the Caribbean joins us as a collaborator. Don't miss an interview she gave to COLORS in the framework of International Women's Day.
Speaking of which, International Women's Day is round the corner, and I couldn't think of a better role model to dedicate this publisher's note to other than my mother. Sarah Elisabeth Libert V. (89) the eldest of 11 siblings, took on responsibility of her younger siblings, after her mother due to ill health, passed away at an early age.
Raised by her father in the Dominican Republic, with very strict rules and regulations, her level of education attained, didn't reach further than elementary school. I guess this is the case of many of our mothers and grandmothers in those days.
However, this same woman, unable to work outdoors, gave birth to 8 healthy children, who she raised God-respecting, altruistically, sacrificially and submissively with dignity.
Today, it is my honor to dedicate this note to women who might be in the same situation like my mother was many years ago. Don't let your income determine your outcome.
We set the example by the lives we live, allowing ourselves to dream big and reach for higher goals, which we in turn can pass on to our children.
God bless you mom, and may God bless all the women in the world.
"Who can find a virtuous woman, her price is more precious than jewels"
Yours,
Tirzah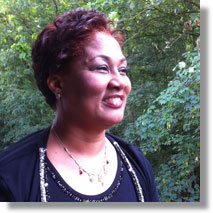 ---